Olympian Jim Ryun spends time in Elizabethtown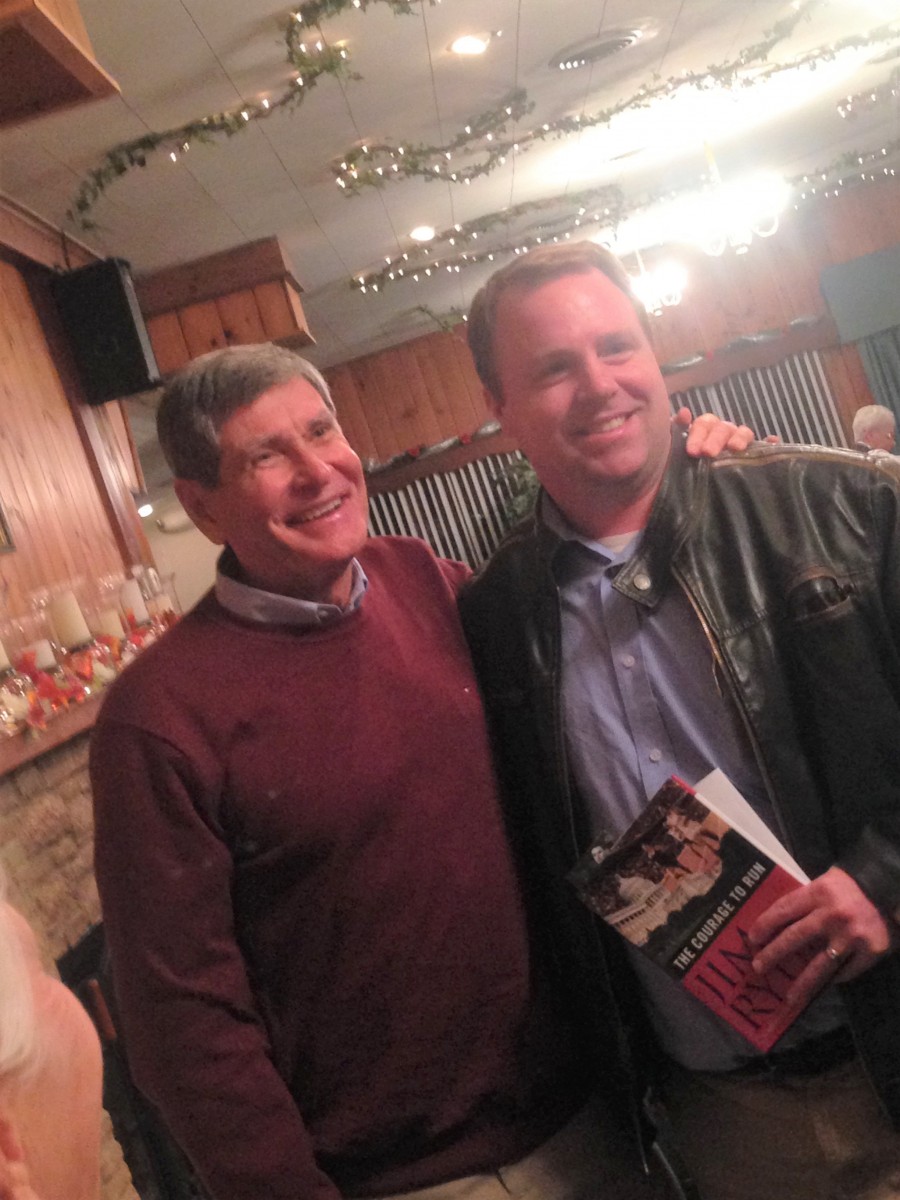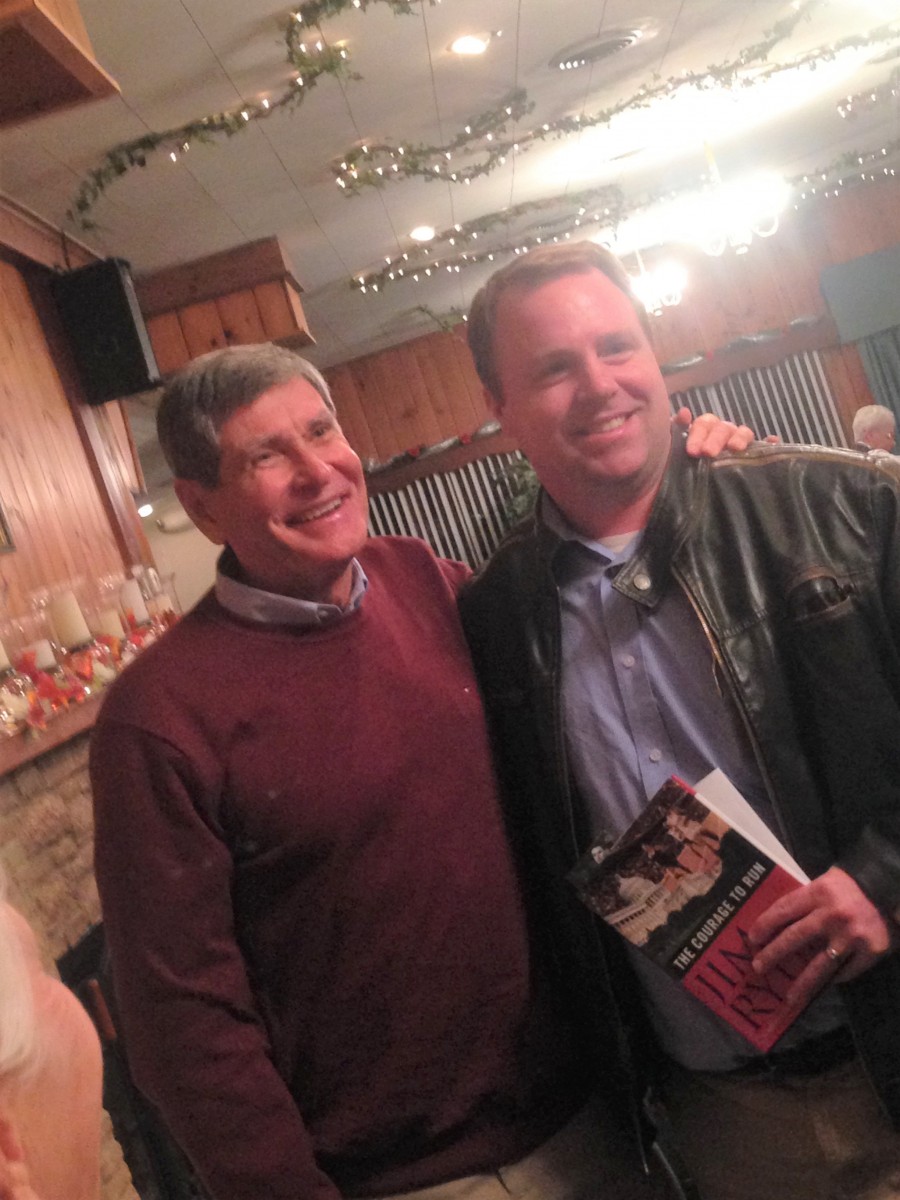 A gracious, generous and humble Jim Ryun spent three days in Elizabethtown this week talking to athletes in the community and addressing the high school cross country team at its awards banquet on Monday night.
Applied Race Management Solutions was proud to be a part of things, sponsoring Ryun's visit and serving as the timer for the Jim Ryun Prediction Mile Sunday night.
For the uninitiated, Jim Ryun was the first high school boy to run the mile in under 4 minutes, hitting 3:59 as a junior in 1964. He went on to set world records in the mile and the half-mile and won a silver medal in the 1500 meters at the 1968 Olympics in Mexico City.
Ryun and his wife, Anne, brought a message of overcoming adversity and setting goals to runners on the Elizabethtown cross country team. During an informal meeting with them after school on Monday afternoon, Jim said they need to set challenging goals and not just to have fun during a cross country or track season.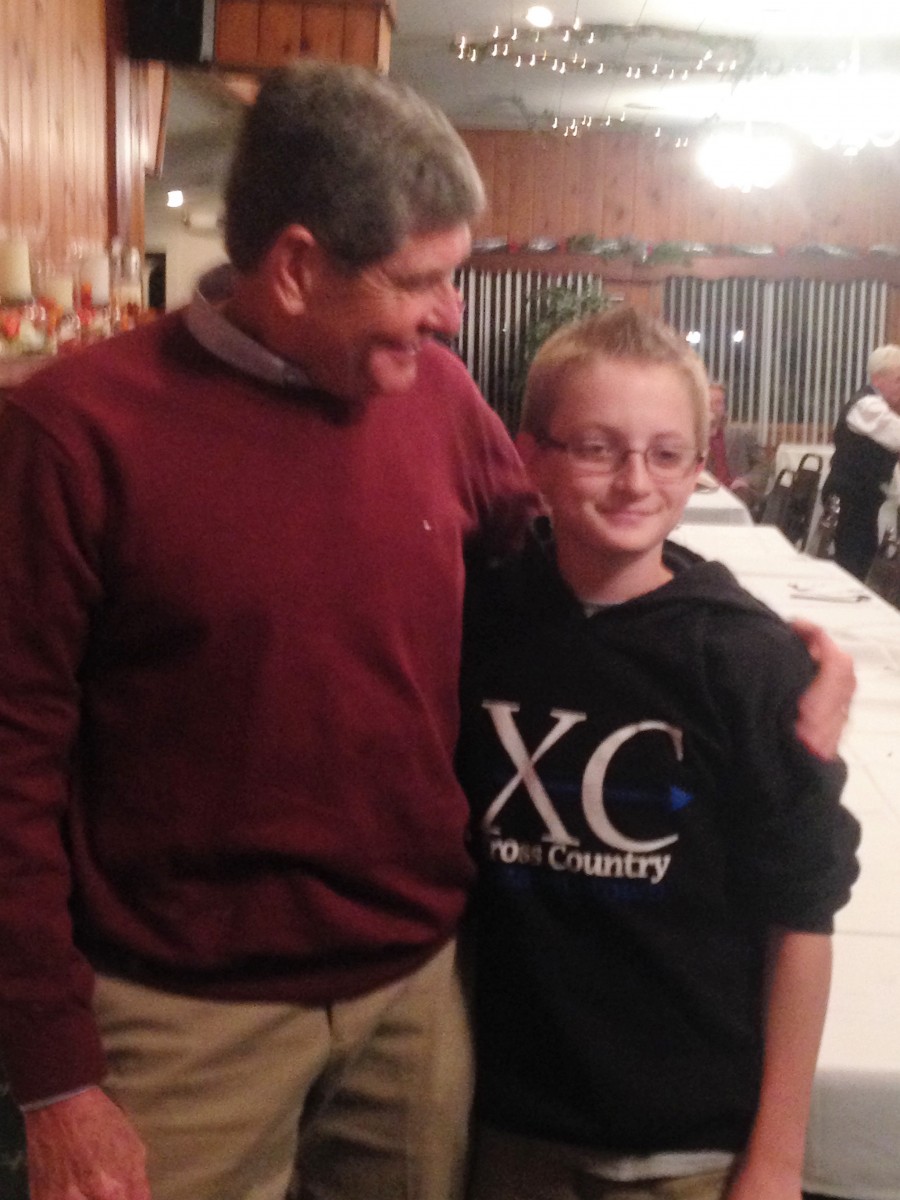 He recalled his experience as a junior high student who was cut from the baseball and basketball teams and only found success in track after several years trying different events. After running a 4:20 mile, his coach talked to him about setting a goal, telling Ryun he could be the first high school boy to run the mile in under 4 minutes. He remembered being taken aback, but he accepted that it was a possibility. And thanks to much focus, dedication and hard work, and he achieved it.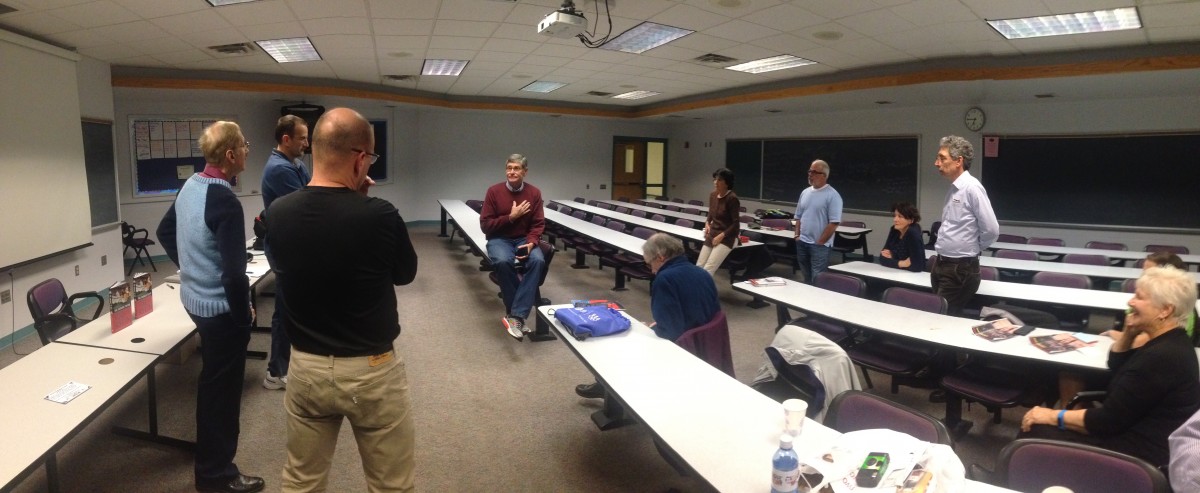 Ryun also gave a motivational talk on Tuesday evening at Elizabethtown Area High School and held a private reception for VIP ticket holders prior to the talk. People were clearly fans of Ryun and track from the mid 1960s, and he shared numerous stories about those days.
He said he and Steve Prefontaine were close friends and had started training with each other outside of regular practices to push themselves to the next level — until their coach Bill Bowerman found out and put a stop to the training. Although he got some laughs saying he was glad that Prefontaine decided not to run the mile and focused on longer distances instead, we're not quite sure he was joking about that.
At every appearance here, Ryun was more than generous with his time, posing for photos with all who wanted them and signing autographs. One person who came from Carlisle for Tuesday's public talk brought along a well-preserved copy of the 1966 edition of Sports Illustrated in which Ryun was named the Sportsman of the Year.
After ARMS owner Chuck Wells posed for a picture with Ryun, and Ryun put his arm around Chuck, he said to a friend that he is hoping some of Ryun's speed will rub off on him. Let's just say that many of us in Elizabethtown feel the same way after this week!