6 reasons to run during the winter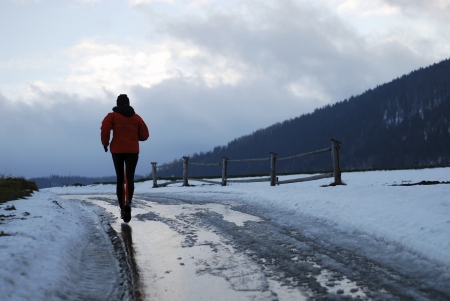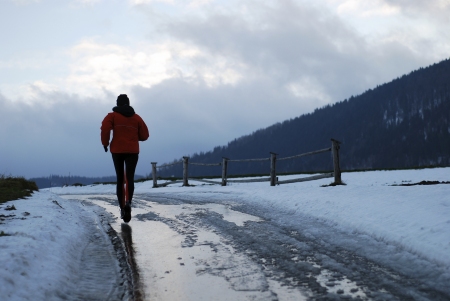 New Year's Day has come and gone, and now is the time to make good on your New Year's resolutions, right? If you've resolved to get more exercise in 2016, run more miles or simply start running, we will be among the first to tell you that the recent cold weather can be intimidating. Yes, it will test your mettle, but we can assure you that there are good reasons for running when the temperatures dip below freezing.
Burn off the holiday calories
We just finished the holiday season that was filled with as many cookies and sweets and it was with joy and wonder, or so it seems. Running burns about 100 calories per mile — depending on your weight and how hard your effort is — and can be the best way to burn off the excess calories. Winter is the time when our metabolism slows down to preserve fat, but if we remain active we maintain our metabolism. For those of you with New Year's resolutions to lose weight, now is the time to get started!
Cold-weather running is better for you
Sure, it can be difficult to find the motivation to get outside when it's cold. But according to Tom Holland in Shape Magazine, the cold weather means there's less stress on your body. He adds that it makes it easier to run, and that's something we all want, right? In fact, think back to those days in July and August when you slogged through runs in 90 percent humidity. They taxed your body and your breathing. In the winter, the crisp air allows you to breathe easier. That said, in very cold weather, your heart is going to work harder to circulate blood throughout your body, so take precautions and keep tabs on how you feel during your winter runs.
Show off the winter-weather gear
We all love to try out our new running gear, and winter always brings out some of the most stylish clothing that running companies make. If you got a new jacket or tights for Christmas, now's the time to pull them out and show them off. If you didn't, you can always find some Frozen Foot Race gear at our online store.
Show Mother Nature who's boss
After you get your new Frozen Foot Race gear, it's time to show Mother Nature who's boss. We are runners, and we run regardless of the weather. So bundle up and accept the challenge of beating the cold, even if temperatures are in the 20s. If you're not used to running in the winter, adjust your outdoor running to two or three days a week. You'll feel accomplished know that it was sub freezing and you stayed warm regardless of what Mother Nature threw at you.
Prepare for spring races
Experienced runners who have signed up for spring marathons and half marathons know that now is the time to start building their base mileage. If you're serious about running one of those events in March, April or May, you need to use this early part of the year to run the miles so you're prepared when your training ramps up in a couple of months.
Train for the Frozen Foot 5K Race Series
We would be remiss if we didn't encourage you to sign up for the 27th annual Frozen Foot 5K Race Series. Even though it's not a marathon, we do strongly encourage runners to train and get themselves in shape for the races. And that means getting out for winter runs.