5 tips for recovering after your big race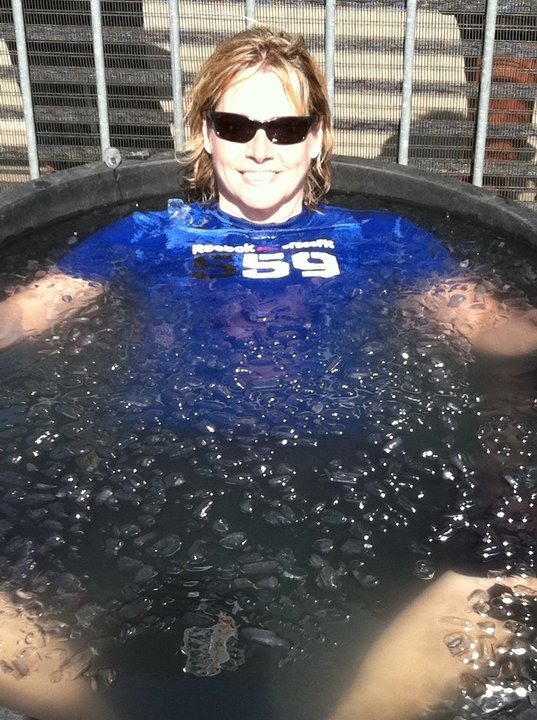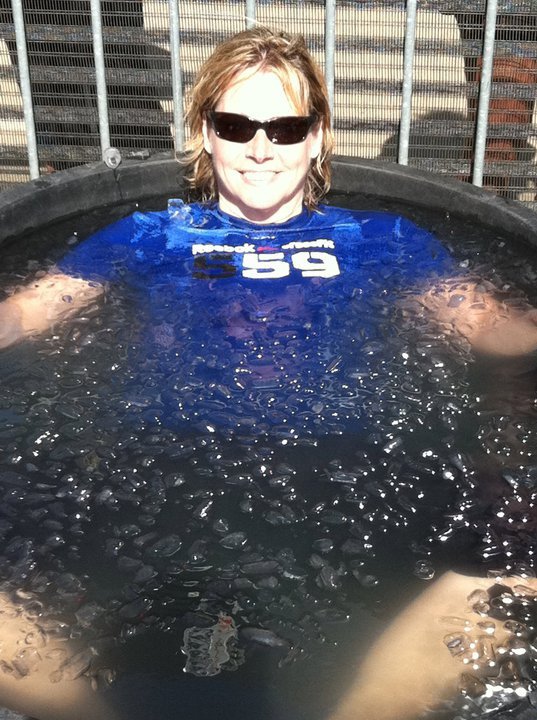 We are well into the fall racing season, and many people have completed their goal race – the Hershey Half was this past Sunday – and many other races are on the calendar through November and December. Leading up to a race, you'll be focused on the preparation and training and what to do in the days leading up to the event. Once it's over, and you've put your body through a tremendous amount of stress, you need to know what to do.
Hydrate and refuel soon after crossing the finish line
Most half marathons and marathons will have water, sports drinks and food available after your cross the finish line. It's important to replenish your electrolytes after a long race, so drinking some Gatorade or other sports drink will help that process. It's also important to consume some calories, especially some protein to help repair your muscles. In the hour after you finish, your body is especially prepared to take on those nutrients, so don't wait to get eat. Most of us runners also know about the benefits of chocolate milk, and we personally have experienced the benefits of that after big races. In fact, we've been known to stop at Sheetz or Turkey Hill to get a bottle on the way to a race just to make sure we have some in the car. If you don't eat right after your race, you'll find yourself super hungry later in the day and could possibly end up eating more calories than necessary.
Eat a balanced meal within 2 hours of finishing
The snacks that you get after crossing the finish line help with immediately replacing glycogen and getting protein to your muscles. After you've had a chance to shower and get cleaned up, your body still needs additional protein and carbs. Runner's Connect recommends some things such as grilled chicken and a salad topped avocado and salsa, steak salad, a veggie omelet and fruit or chili.
Take a break from running
Some experts recommend taking as many days off from running as the miles of your race. So if you finish a half marathon, they say, take a 13-day break from running. After our first half marathon, we followed that recommendation, and it worked out pretty well. Our legs were sore – oh, the stairs! – and we needed the break. After 2 weeks off, we slowly started running and building some easy mileage over the next week or two. The second time around, however, we took just a week off with no running and then ran in a 5K, which felt good at a slower pace than normal. A good rule of thumb is to take time off and then ease back into running with shorter runs and building back up. Brisk walks and other cross training, such as cycling and swimming can also help.
Relish in your accomplishment
Part of the enjoyment of running a big race is the sense of accomplishment you feel afterward. From the moment we got in the car to drive home after our first half marathon, all we could do was relive various parts of the race with our family. It was a great to debrief and come down off the adrenaline high of having beat our time goal and finishing a half marathon. Then we went out to eat to celebrate the occasion.
Give yourself 24 hours to grieve
This  might seem like an odd tip, but it's not unusual for some people feel a letdown after they cross the finish line of a marathon or half marathon. After all of the weeks of training and the commitment, it is suddenly done and you don't have that single event to focus on anymore And if you didn't hit your time goal, the letdown can be exacerbated. Of course, you're going to be disappointed, especially if you've put in the right kind of training and done the miles leading up to the race. Our recommendation is to give yourself 24 hours to grieve, and then evaluate your run and start looking at what happened during the race. This will help as you start preparing for your next round of training so you'll know what to focus on for your next big race.