5 things to love about running in the fall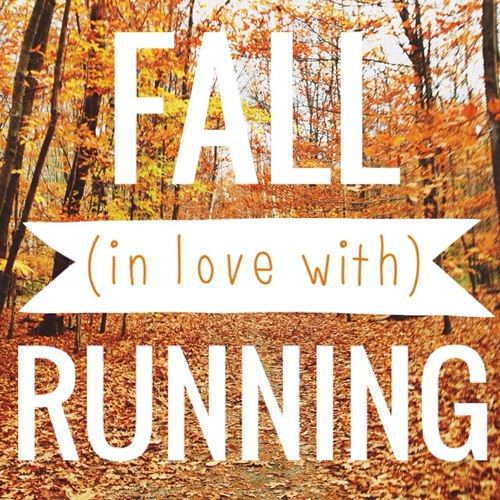 For us runners in South Central Pennsylvania, we are relishing the autumn weather that has finally arrived. Summer was clinging on with hot, humid weather, making training and racing difficult. In fact, the first cross country meet of the season on Sept. 8 had runners racing in muggy 92 degrees. At the meet featuring Elizabethtown, Manheim Central, Lampeter Strasburg, Columbia and Northern Lebanon, numerous runners got sick on the course. Some of us recreational runners cut miles and speedwork short.
In recent days, however, the weather has turned to normal temperatures for mid September, in the mid 70s. And here are the 5 reasons why we are happy about that and why we love running in the fall.
Cooler temperatures
Maybe it goes without saying, but after a summer of heat and humidity any temperatures below 80 degrees – and especially in the low to mid 70s – feels delightful. The  impact of running in hot weather is well documented, and we all know the feeling to step out in the morning after a heat wave and just know it's going to be a good run. This blog post from Runner's World has a small nugget that explains how we tend to run faster in cooler temperatures. Our bodies are able to cool themselves down more easily, which makes sense. The interesting tidbit is that elite runners run even faster in cooler temperatures because they are consuming even more oxygen than mid pack runners.
Scenery
The change in seasons brings about beautiful colors. As leaves turn from green to blazing reds, oranges and yellows, we can't help but enjoy the artwork that Mother Nature presents to us. On rail trails and paths, the canopy can be glorious. And as we run past fields, either on the trail or back roads, others of us find something romantic about the dried corn stalks and soybeans that are waiting to be harvested.
Getting ready for goal races
If you're signed up for a fall marathon or half marathon, or if you're new to running and training for a 5K, the end of your training cycle is in sight, depending on when exactly your race is. Take heart knowing that you did some running in the heat and humidity, and it will make the workouts and training for your race a little easier.
Burning off the calories
Even before September started, we were being inundated with pumpkin-flavored products (or at least the spices that make one think about pumpkins). A 16-ounce Starbucks pumpkin spice latte with whole milk and whipped cream has 410 calories (nonfat milk with whipped cream has 260).  With Thanksgiving not too far away, the temptation to overeat and consume too many calories ramps up during the fall – and Authoritynutrition.com says people don't lose all the weight they gain during the holidays. Running is an excellent way to burn the extra calories. On average, runners burn 100 calories per mile (more or less, depending on your weight and effort).
New clothes
As the temperatures dip, it's time to start thinking about long sleeves and tights – and an excuse to buy new, warmer running clothes. Who's going to argue about that?